Advertising flyers, production and distribution of flyers
Advertising flyers provide a simple and easy way to reach your target audience, establish contact with a potential customer, present them your product, or make a relevant offer. To make flyers really beneficial, you need to understand the design, production and distribution of flyers. In the 20th century, advertising has become a surplus niche, so consumers deliberately ignore popular advertising channels and look at new information with suspicion. Our job is to dispel those doubts and attract the attention of the target audience by establishing a relationship based on trust and friendliness.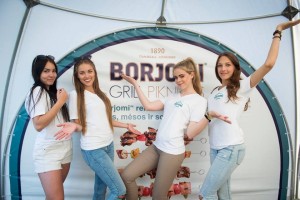 The work process is monitored by qualified coordinators, who ensure the maximum quality of service. Taking into account the specific requirements of the customer and the distribution place, we only communicate with potential customers, which
allows us to talk about more accurate and productive results and reduce the flyer discard ratio.
Seeking to provide relevant recommendations and to inform the customer about the attention of the target audience, at the end of the work we provide detailed analyses of attention from potential customers, their frequently asked questions and doubts, observations and feedback. Photo and video materials are also provided.
The significance and benefits of the distribution of flyers
The distribution of flyers is one of the most effective ways to reach your customer and transfer information through live communication. We provide professional flyer distribution services, communicate with potential customers, present new products and answer relevant questions. We pay special attention to employee searching and training, so we can offer the most productive results. If necessary, special outfit is chosen for the employees, which allows attracting more attention and creating the proper atmosphere.
Flyer distribution places
We provide flyer distribution services in 5 major Lithuanian cities: Vilnius, Kaunas, Klaipėda, Šiauliai, and Panevėžys. However, if necessary, we also distribute flyers in smaller cities, districts, and settlements throughout the country. We distribute flyers in major shopping malls and smaller shops, in mass gathering places, during events and festivities, according to the individual wishes of the customer. Flyers can be distributed along with presentations. If the customer's requests so, we communicate with our long-term partners and arrange the distribution of flyers to post boxes.
The success of an advertising campaign depends directly on the layout and format of the flyer. The production of flyers requires time and knowledge of marketing strategies. We provide flyer layout and printing services, print publications of different circulations, handle both standard and non-standard formats, make flyers, wall calendars, business and informational cards, posters, canopies, stands, and rolls.